May 18, 2017
The UK saw a spike in incidences of corporate fraud in 2016. To combat this increasingly prevalent phenomenon, Aziz Rahman gives his tips on how businesses everywhere need to be putting whistleblowing policies in place.
Deciding to report fraudulent behaviour in the workplace is not a decision to be taken lightly. The employee who does report it faces possible alienation from fellow colleagues, and may worry about the effect that any involvement may have on their professional career and reputation. Often, many turn a 'blind eye' in favour of a quiet life.
In fact, the UK suffers heavily at the hands of corporate fraud. According to the latest global report by risk consultants Kroll, we are ranked second (only below Colombia) for fraudulent incidents, with theft of physical assets and misappropriation of funds being the main culprits.
What is 'Whistleblowing'?
Whistleblowing is a term used to refer to people, often within a workplace, who expose information or activities that are deemed illegal or unethical. Whether an incident has taken place, is about to, or you think it will in the future, it is in the public interest for it to be reported and dealt with properly.
Whistleblowers are protected by the Public Interest Disclosure Act 1998, and as such are immune from any repercussions so long as they are a 'worker' within the UK.
What should you 'blow the whistle' for?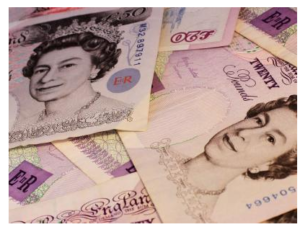 If someone has committed a criminal offence
When someone's health and safety is in danger
When the environment is at risk of damage
When a miscarriage of justice occurs
If the company has broken the law
If you believe someone is covering up some form of wrongdoing
Encourage an open-door policy
Communication is vital in any aspect of a business, even more so where wrongdoing is concerned. As an employer, ensure that you stand on an even footing with your staff. This means that you can discuss any worries, concerns or troubles with each other.
Encouraging this kind of transparency will be a great step in the right direction – it will also improve the general relationships you hold with staff.
Lead by example
It's little use implementing these policies if a member of senior management isn't carrying them out. By reinforcing the importance of whistleblowing practices, you will make great progress in minimising workplace crime. The key here; lead by example.
This also includes resources, too. If you offer readily-available resources and information to your employees, vigilance will never be too far from their mind.
As we said earlier, it is imperative for businesses to implement a positive and encouraging whistleblowing policy. If they do not, the repercussions could be huge.
As damaging as a criminal record may be for the perpetrator, neglecting to report a crime can result in irreparable consequences for the business if the wrongdoings are uncovered later.
An investigation by the Serious Fraud Office (SFO) can have monumental repercussions on the business, not to mention the reputations of various CEO's and Financial Directors. Corporate fraud even poses a threat to FTSE 100 companies.
What should you do if wrongdoing has been witnessed?
There has been, in the past, an element of stigma surrounding the act of whistleblowing; this attitude of 'telling on your colleagues' has to be eradicated. With clear, actionable policies you can inform employees on how best to report an incident.
The matter of confidentiality is, of course, a worry for many whistleblowers. Some opt for complete anonymity, which has its merits. Depending on the gravity of the incident, however, you may have to disclose your full identity at a later stage should the matter progress.
Remember that reinforcement is vital: train your employers and make sure they are familiar with the processes and policies you put in place. With the above advice in tow, you can prevent corporate fraud within the workplace before it can ever rear its head. It's all about training, reinforcement and employee transparency.
Aziz Rahman is senior partner at serious and corporate crime defence specialists Rahman Ravelli.
Founded in 2001, Rahman Ravelli has become one of the fastest-growing and highly-respected legal practices specialising in the defence of serious fraud, complex crime, regulatory matters and commercial litigation in the UK. The firm has represented a host of high-profile clients both nationally and internationally.
You can also find more expert legal advice and topical analysis in Rahman Ravelli's eBook archive.